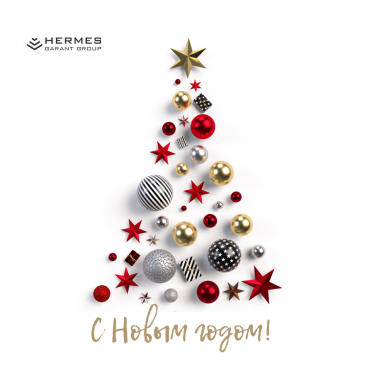 Dear colleagues and partners!
New Year is a time when everyone from young to old begins to believe in miracles. I believe that all my dreams will come true as if by magic. So be it! We wish you to experience as many fabulous moments as possible in the coming 2021.
We wish you a Happy New Year! We wish you good health, fulfillment of wishes, family well-being, financial stability, optimism and festive mood!
Let the New Year be rich in joyful events and give you good luck and success in all your endeavors! Create big and small joys for yourself and your loved ones every day! Give the warmth of your hearts to your family and friends.
With respect,
Hermes Garant Group Team